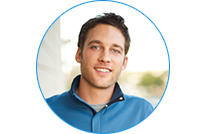 Live life outside the rat race.
Download my bestselling book, App Empire, for FREE by entering your email now:
Most think a lifestyle business is raking in a ton of money while working only "4 hours" a week.
The truth is it is a way of being and a way of feeling more than anything. A life full of choices and opportunities where you're truly living on your own terms. It doesn't have to be complicated, and a true lifestyle business usually is not.
For many, a lifestyle business simply means being able to work for themselves and make enough to enjoy life. Whether that looks like $40K a year or $400K, it's about taking your life back. It's the emphasis on putting the "lifestyle" into your business.
You do things you want to do because you want to do them. Working hard and doing what you want are not mutually exclusive.
You travel where you want to go, because you want to go there. Or stay in place because all you want is more time around friends and family.
You decide what your day looks like because you're the boss and you make the decisions. You are no longer tied to the stress of your employer or the office politics of your coworkers. Your business depends on you. When something isn't going right, there's no one to answer to but yourself.
You are not a "9 to 5." Maybe you're a 12am – 5am, maybe you're a 8am – 12pm. Maybe you will still work 9 to 5 because YOU want to. Your life and your business is not restricted to social constructs. You're able to build your business around what's best for you, and when you play to your strengths rather than fighting your nature, you'll be happier and more productive. You are constantly growing, experiencing, learning, and living.
Think about it like this (and if you're an over-achiever draw this out)…