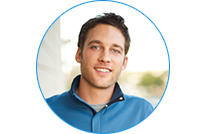 Live life outside the rat race.
Download my bestselling book, App Empire, for FREE by entering your email now:
For those of you on our weekly email list, you know I've dubbed this month, Get Sh*t Done month. For those just tuning in, welcome to the party! My goal is to give you the strategies and systems I've found the most helpful so you can build your own plan. Think of this information as a mix-and-match assortment.
But "GSD" month isn't just about getting more done, it's actually about creating and implementing a custom-tailored plan for you to have your most productive and successful year yet. Notice the emphasis on "plan." These aren't just tips and tricks to throw into your schedule, they're actionable lessons you need to sit down, write out, and execute. The former part being the hardest of all because we all know bad habits die hard, and good habits grow slow.
We recently talked about how I schedule my day based on a "chunking" method to create the path of least resistance. Resistance = the distractions of every day life. Technology has become a blessing and curse to our productivity. It's given us some incredible tools to be more organized and efficient, but has also given us the attention span of a fish when it's time to check those tasks off our list.
Have you ever taken the time to see how many times you are interrupted during a task or how many times your attention gets pulled to something else? It's an eye-opening experience that I recommend you all try. For one day, after you've setup your "to-do's" and tasks, monitor how many times you check Facebook, answer your cell phone, read an article, check email, or accidentally start working on another task before finishing your last.
You might say: "But someone from work called me so that doesn't count!" or "I was reading an article on marketing so it actually is beneficial." But in reality, most interruptions or distractions are NOT urgent. With hyper-access to everyone at all times, we are trained to respond immediately. This kills momentum.
It's one thing to take a break every hour or two, it's another to constantly break for whoever is pulling on your shirt – whether that's a co-worker or a click-bait headline (Here's What Happened When Corgi Puppies Meet a Baby Tiger! – I know you wanted that to be an article link, I'm sorry.).
You can try turning off your phone, signing-up for a social media blocker, or checking email during designated times like we talked about in our last blog, but what I've found most useful in eliminating the pull of distractions is being extremely clear on what your missions are for the day. It's not just about writing down what you want to get accomplished, it's about visualizing these tasks, and organizing them in a simple, strategic manner so all you have to do is look at your agenda and re-focus on your mission because you eliminated alternatives. Let me show you…