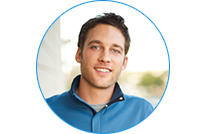 Live life outside the rat race.
Download my bestselling book, App Empire, for FREE by entering your email now:
Every year one of the top New Year's resolutions is to be more productive. While it's truly a great resolution, the road to extreme productivity is bumpy, winding, and with constant detours. Everyone starts out their year getting so much done, hitting the gym every day, turning in projects early, creativity at an all time high…and within a month it all falls back into your old routine.
Why isn't anyone actually making productivity stick?! And if we can't be productive…what hope do our other goals have?
The truth is, this is a struggle that pretty much everyone encounters - and that many of us battle constantly. We end up frustrated, or even worse, we try to make up for the poor production by grinding out extra hours, and ultimately sacrificing even more of the most precious resource we have: time.
Yup – it's all too true for so many of us – and the fact is, once time is gone, you can't get it back.
Ultimately, we're all seeking total time freedom – the means to do whatever we want with our time – which is why, as entrepreneurs, we try to create a business that provides that financial and time freedom in the first place.
But it takes hard work to get to a point where you have both of those things. This doesn't mean however, that you have to grind out weeks or months of 18 hour workdays and lose out on life in the process. You can have both, now.
The bad news: You will always have to work on your productivity (it's part of working on your systems and improving yourself every year).
The good news: Once you get a system down, this is your foundation to build upon and takes a whole lot less work from here on out to keep improving yourself.
Before we go into the 7 steps for extreme productivity, the pre-step to productivity scheduling is narrowing down your goals. What do you want to accomplish this week? This month? This year? Then create a list of actionable steps that lead you to each goal.
For example, say you want to run a marathon in September. One action step might be to run 3 miles every day for 3 weeks. The next action step might be to run farther or increase pace. Basically, you want each goal to have 4-5 action steps to it.
Once you've figured out what you need to do to accomplish your goals – it's time to implement these 7 powerful methods that have proven successful for many (myself included):